Smartt Talk 30-Minute Clinic
For most people, speaking in public is way outside their comfort zone. But at Smartt Talk, we see discomfort as an opportunity to get better.
That's why we developed the Smartt Talk 30-Minute Clinic – to give you practical, concrete tools to help you chip away at your fear of public speaking.
Here's what you'll need:
30 minutes.
A device for recording video, like an iPhone or laptop camera.
A comfortable space to practice. Stand far enough away from the camera to make sure your face, hands, and body are fully in the frame (about 9 feet).
Content for a 1–3 minute talk. Topics could range from a short presentation to something as simple as introducing yourself.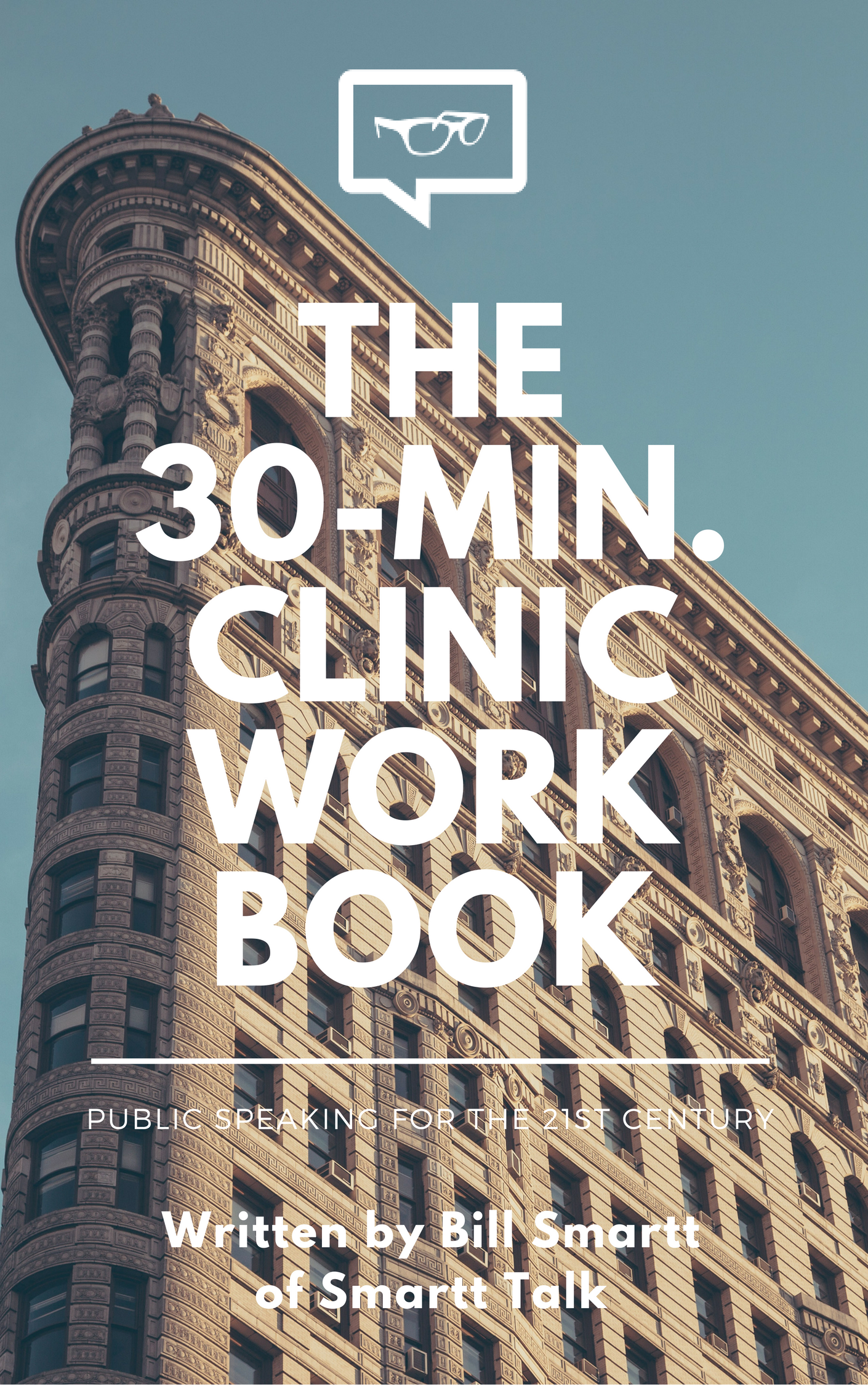 The 30-Min. Clinic Workbook
Learn the fundamentals and become a better public speaker with expert insight into common challenges.
SMARTT Goal-Setting Worksheet
Identify your goals and challenges and make an actionable plan.
A guide to assess your public speaking and best ways to improve for each level of skill from beginner to expert.